Paranormal Romance

BEHOLDER
Unsettled 3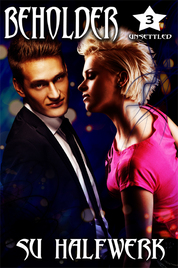 On a foggy day in Santa Monica, Faye is arrested for attacking a school bus. Though blind, she has a duty as the spirit hunter to rid the world of rogue spirits. A responsibility, she carries with diligence, as the possessed and their minions stalk her everywhere.
Dispatched to support her, Celestine is cast into a challenging and questionable role that muddles his emotions. His wants and desires swirl out of control in a battle to resist his devastating attraction to the spirit hunter.
Who can Faye trust when her savior is riding a body that doesn't belong to him? How will they work together to free Faye, keep her safe, and abolish the possessed?
And what happens when Fate steps in and determines that this is not enough?
Whatever they finally settle on, it will certainly break all the rules.
Watch the trailer
here
.
Available from:
---
---
AVENGER
Unsettled 2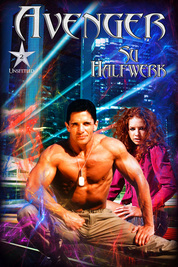 Coerced into hunting corrupt spirits, the headstrong spirit hunter must expel his lover's soul and give up his body at the end of his tenure.
Luke has two purposes, hunting spirits and avenging his own death.
Pru has one goal, to return to her body, especially now that Luke is interested in her. Her memories of his shady past haunt her and keep her on guard around him.
Ignoring his teen infatuation with Pru, Luke looks for ways to exorcise her, while she must face the fact that she might never be united with herself again.
Amidst rogue spirits, ferocious drug smugglers, and unbendable celestial rules, Pru and Luke's love demands a sacrifice that can snuff out their rekindled romance before it has even begun.
When Luke has to decide between his conflicting desires, which path will he choose?
And will the sacrifice be worth it?
Watch the trailer here.
Available from:
---
---
SEEKER
Unsettled 1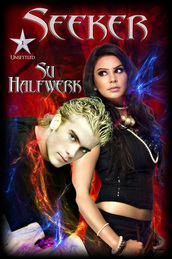 The only obstacle in his quest is his heart
Andrew Taylor has it all. A flourishing acting career, a stunner of a model as a girlfriend, and a countenance that swoons women right into his arms.
Except, this is not the only life he's living. He is also a Spirit Hunter tormented by the murder of his wife and daughter and destined to hunt rogue spirits, seeking the one who destroyed his family. Even if that means repressing his needs.
Adoria Hall's life is turned upside down after an unfair layoff from her job. Financial pressures force her to accept babysitting a spoiled actor like Andrew. Or so she thinks, until she discovers a lonely heart beating beneath his glamorous façade. Protecting Andrew's life from harm is her duty, safeguarding her heart is her compulsion.
When the spirits drive the war to Andrew's turf, he must confront his key enemy to settle the score. Yet, if forced to pick, will Andrew choose to exorcise the one he seeks or will he opt to protect the one he adores?
Watch the trailer
here
.
Available from:
---
---
HIS TO POSSESS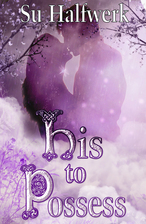 Stacy doesn't know that a dashing ghost is in love with her, but when she conjures him one stormy night, he charms her to her core.
After weeks of watching Stacy turn the act of book appraising into a tantalizing experience, Jeremy—once untouchable and invisible—discovers that Stacy is more than just an infatuation. She's all he wants, and she's staring right at him, not through him.
A passionate kiss seals the deal and kindles their hearts with burning passion for each other. But if given the choice, will Jeremy selfishly have her join him in the realm of the dead, or allow fate to keep Stacy alive—and thus apart from him?
When Stacy searches deeper into their connection to discover the ultimate truth about their relationship, does she find out that this is another fateful blow to her heart or a new chance at love? As former lovers and thieves in the night attempt to tear them apart, their love is put to the ultimate test.
Watch the trailer
here
.
Available from:
---
---
---
---